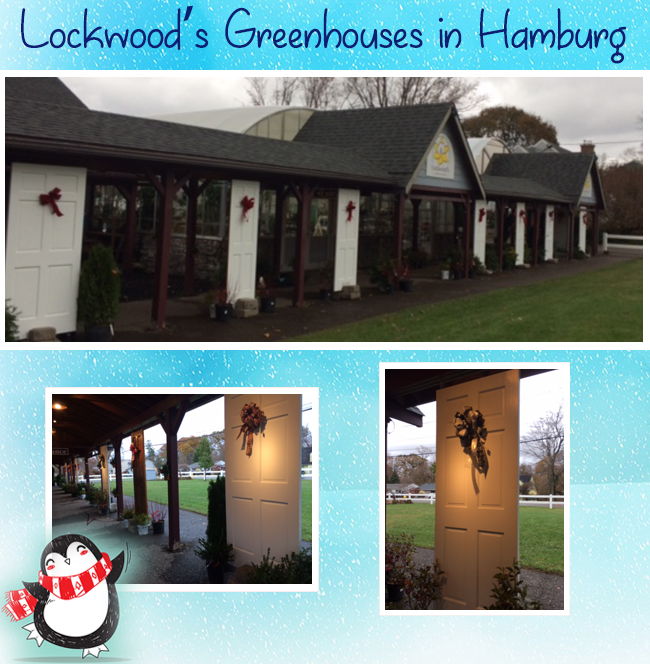 Lockwood's Greenhouses in Hamburg, New York uses this set of doors year round in various locations in the store to create a variety of seasonal environmental settings. For the holidays, the doors have been painted white and hung across the front walkway of the store. The repetitive white shapes talk to the street, enhancing a series of holiday themed hay racks
mounted on a white resin fence adjacent to the street.
From the interior of the store, the white doors provide display for a selection of bows and winter interest shrubs. Washing each door with a single flood light creates a magic walkway but also serves as a focal point from the other side of the greenhouse.
Beyond being effective both at streetside and inside the store, the collection of doors is easy to mount and the decor is easy to change during the holiday season to show customers a new display over the course of the holiday buying season.